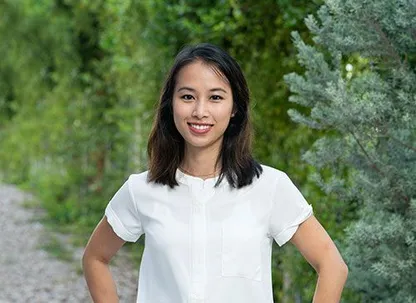 DR. CINDY TRAN
BOARD CERTIFIED PEDIATRIC DENTIST
Dr. Cindy was born and raised in southern California, where she became the first college graduate in her family and received a bachelor of science in anthropology at the University of California Los Angeles. While in college, she worked three different jobs one of which was an orthodontic assistant. This first-hand experience inspired her to further her education in dentistry and she went on to earn a dental degree at Boston University.
Dr. Cindy's passion for working with children is reflected in her past volunteer roles at a local children's hospital, the Special Olympics events, and several summer camps for underprivileged inner-city children. Naturally this devotion led her to pursue additional specialty training in pediatric dentistry at New York University, where she met her husband, Dr Nikko. She considers herself very fortunate to be in the special position of treating children and loves doing so every day alongside Dr. Nikko in their practice. Outside of dentistry Dr. Cindy is a huge food enthusiast, who enjoys cooking and tasting new cuisines. She also loves barre, painting and traveling to new destinations (she has been to 15 different countries and hopes to experience more of the world with her family in the future).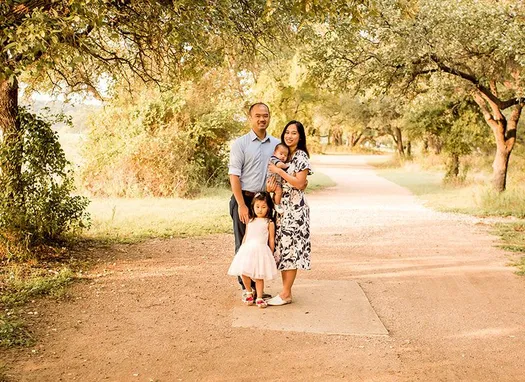 ---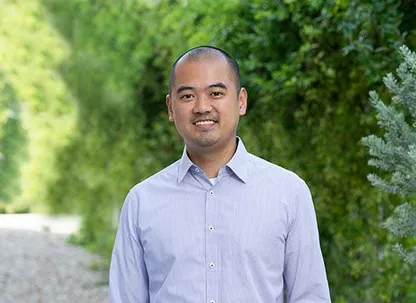 DR. NIKKO LEE
BOARD CERTIFIED PEDIATRIC DENTIST
Dr. Nikko was born and raised in Michigan, where he graduated from the University of Michigan in Ann Arbor with a degree in Cell and Molecular Biology. Coming from a family of healthcare professionals, Dr. Nikko knew from an early age that he wanted to pursue a career in the health sciences.
He earned his DDS from Columbia University in New York City, where his experience in global outreach programs sparked an interest in treating children. After dental school, he chose to pursue further specialty training in pediatric dentistry at New York University. It turned out to be the best decision of his life because while at NYU, he met his future wife, Dr. Cindy! When away from work, Dr. Nikko loves to cheer on his Michigan Wolverines – Go Blue!, enjoy the outdoors while working on his golf game, lounge at the pool, or explore Austin with his wife, their daughter Calina and their dog Truffle.